Home Page > Picture Archives > Flora of Qatar > Potamogetonaceae > Zannichellia palustris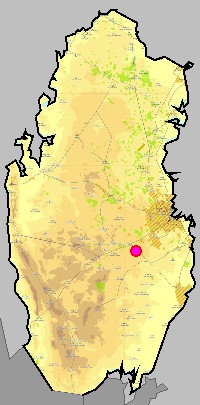 Zannichellia palustris L.
Synonyms
Pelta palustris
Common names
Horned pondweed
Zannichellia palustris, (horned pondweed), is a plant found in fresh to brackish waters in the United States (especially in the Chesapeake Bay), Europe, Asia, Australasia, and South America. It is recognizable by its long, thread like leaves, and "stringy" appearance. Its roots are also long and tendril-like, and its seeds bear a distinctive horned shape, hence the common name. Chromosome number was confirmed as 2n = 24 in Japan.
Links
Outside links
How the web page was created
Acknowledgements
QNHG (Qatar Natural History Group) and associated people, for a possibility to participate in their field excursions and to learn about local nature.