Home Page > Picture Archives > Flora of Qatar > Moraceae > Ficus religiosa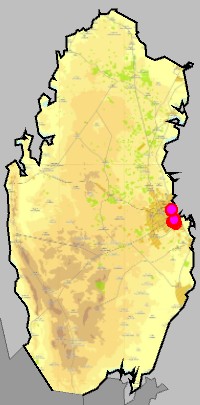 Ficus religiosa L.
Synonyms
Ficus caudata, Ficus peepul, Ficus rhynchophylla, Ficus superstitiosa, Urostigma affine, Urostigma religiosa
Common names
Bo-Tree, Lisan-el-asforr, Sacred fig
Ficus religiosa or sacred fig is a species of fig native to Nepal, India, Bangladesh, Myanmar, Pakistan, Sri Lanka, south-west China and Indochina. It belongs to the Moraceae, the fig or mulberry family. It is also known as the Bo-Tree (from the Sanskrit Bodhi: "wisdom", "enlightened", and as a Sinhalization of this the Sinhala Bo) or Peepal or Pippal (in India and Nepal).
Links
Outside links
How the web page was created
Acknowledgements
QNHG (Qatar Natural History Group) and associated people, for a possibility to participate in their field excursions and to learn about local nature.