Home Page > Picture Archives > Flora of Qatar > Rhamnaceae > Ziziphus nummularia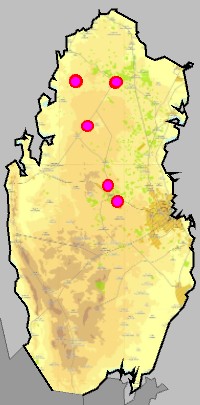 Ziziphus nummularia (Burm. f.) Wight & Walk.-Arn.
Synonyms
Rhamnus microphylla, Ziziphus lotus, Ziziphus microphylla, Ziziphus rotundifolia
Common names
Jujube, kanar, kenar, nabg, Rhamnus nummularia, sidr
Ziziphus nummularia, also called Jharber (Hindi: झड बेर), is a species of Ziziphus native to the Thar Desert of western India and southeastern Pakistan and south Iran (where it is called رمیلک ramilak in Persian).[+]
Links
Outside links
How the web page was created
Acknowledgements
QNHG (Qatar Natural History Group) and associated people, for a possibility to participate in their field excursions and to learn about local nature.