Home Page > Picture Archives > Flora of Qatar > Lamiaceae > Vitex agnus-castus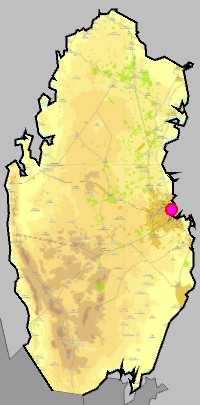 Vitex agnus-castus L.
Synonyms
Agnus-castus alba, Agnus-castus marostachya, Agnus-castus robusta, Agnus-castus vulgaris, Vitex agnus, Vitex haussknechtii, Vitex hybrida, Vitex integra, Vitex latifolia, Vitex lupinifolia, Vitex pseudonegundo, Vitex robusta, Vitex verticillata
Common names
Abrahams balm, chasteberry, chaste tree, monks pepper
Vitex agnus-castus, also called Vitex, Chaste Tree, Chasteberry, Abraham's Balm or Monk's Pepper, is a native of the Mediterranean region. It is one of the few temperate-zone species of Vitex, which is on the whole a genus of tropical and sub-tropical flowering plants. Theophrastus mentioned the shrub several times, as agnos (άγνος) in Enquiry into Plants. Vitex, its name in Pliny the Elder, is derived from the Latin vieo, meaning to weave or to tie up, a reference to the use of Vitex agnus-castus in basketry. Its macaronic specific name repeats "chaste" in both Greek and Latin.[+]
Links
Outside links
How the web page was created
Acknowledgements
QNHG (Qatar Natural History Group) and associated people, for a possibility to participate in their field excursions and to learn about local nature.