Home Page > Picture Archives > Flora of Qatar > Typhaceae > Typha domingensis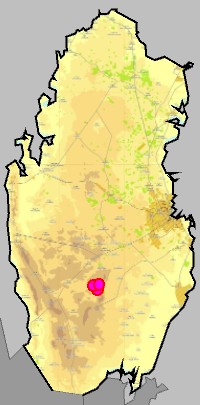 Typha domingensis Pers.
Synonyms
Typha abyssinica, Typha aequalis, Typha aethiopica, Typha americana, Typha angustata, Typha angustifolia, Typha australis, Typha basedowii, Typha bracteata, Typha brownii, Typha damiattica, Typha ehrenbergii, Typha essequeboensis, Typha gigantea, Typha gracilis, Typha javanica, Typha macranthelia, Typha maxima, Typha media, Typha salgirica, Typha tenuifolia, Typha truxillensis
Common names
Bardi, booS, cumbungi, dees, southern cattail
Typha domingensis, known commonly as southern cattail or cumbungi, is a perennial herbaceous plant of the genus Typha.[+]
Links
Outside links
How the web page was created
Acknowledgements
QNHG (Qatar Natural History Group) and associated people, for a possibility to participate in their field excursions and to learn about local nature.