Home Page > Picture Archives > Flora of Qatar > Combretaceae > Terminalia catappa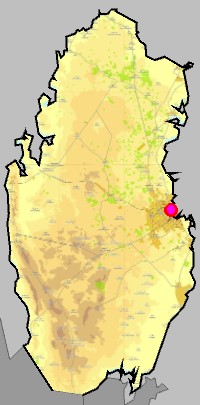 Terminalia catappa L.
Synonyms
Badamia commersoni, Buceras catappa, Bucida buceras, Juglans catappa, Myrobalanus badamia, Myrobalanus catappa, Myrobalanus commersonii, Myrobalanus procera, Myrobalanus rubrigemmis, Myrobalanus terminalia, Terminalia badamia, Terminalia intermedia, Terminalia kydiana, Terminalia latifolia, Terminalia mauritiana, Terminalia moluccana, Terminalia myrobalana, Terminalia ovatifolia, Terminalia paraensis, Terminalia procera, Terminalia rubrigemmis, Terminalia subcordata
Common names
Bengal almond, Louz Bahraini, Louz Hindi
Terminalia catappa is a large tropical tree in the leadwood tree family, Combretaceae, that grows mainly in the tropical regions of Asia, Africa, and Australia. It is known by the common names Bengal almond, country almond, Indian almond, Malabar almond, sea almond, and tropical almond.
Links
Outside links
How the web page was created
Acknowledgements
QNHG (Qatar Natural History Group) and associated people, for a possibility to participate in their field excursions and to learn about local nature.