Home Page > Picture Archives > Flora of Qatar > Poaceae > Stipa capensis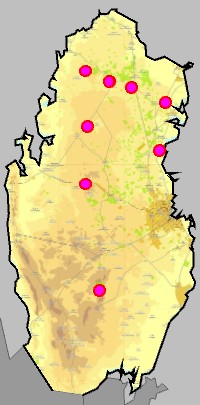 Stipa capensis Thunb.
Synonyms
Stipa humilis, Stipa liwinowii, Stipa retorta, Stipa seminuda, Stipa tenacissima, Stipa tortilis
Common names
Safa, samma, spear grass
Stipa capensis (Mediterranean steppegrass or twisted-awned speargrass) is an annual grass from family Poaceae.[+]
Links
Outside links
How the web page was created
Acknowledgements
QNHG (Qatar Natural History Group) and associated people, for a possibility to participate in their field excursions and to learn about local nature.