Home Page > Picture Archives > Flora of Qatar > Caryophyllaceae > Spergularia diandra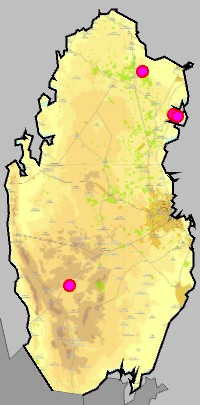 Spergularia diandra (Guss.) Boiss.
Synonyms
Alsine diandra, Alsine rubra, Arenaria diandra, Arenaria salsuginea, Buda diandra, Lepigonum campestre, Lepigonum diandrum, Lepigonum glandulosum, Lepigonum melanospermum, Lepigonum salsugineum, Spergula campestris, Spergula diandra, Spergularia adenophora, Spergularia atheniensis, Spergularia balearica, Spergularia bracteata, Spergularia campestris, Spergularia nematopoda, Spergularia patens, Spergularia salsuginea, Spergularia tenuifolia, Tissa campestris, Tissa diandra
Common names
Degaygah, Sand Spurry, Umm threib
Links
Outside links
How the web page was created
Acknowledgements
QNHG (Qatar Natural History Group) and associated people, for a possibility to participate in their field excursions and to learn about local nature.