Home Page > Picture Archives > Flora of Qatar > Poaceae > Sorghum halepense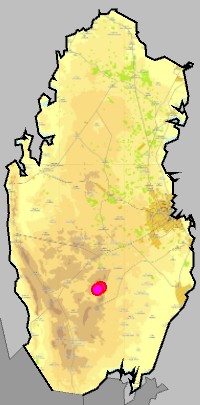 Sorghum halepense (L.) Pers.
Synonyms
Andropogon avenaceus, Andropogon crupina, Andropogon decolorans, Andropogon dubitatus, Andropogon dubius, Andropogon halepensis, Andropogon sorghum, Blumenbachia halepensis, Holcus decolorans, Holcus exiguus, Holcus halepensis, Milium halepense, Rhaphis halepensis, Sorghum crupina, Sorghum decolor, Sorghum decolorans, Sorghum dubium, Sorghum saccharatum, Sorghum schreberi, Trachypogon avenaceus
Common names
Helaiyat, Johnson grass, safrand
Sorghum halepense, commonly called Johnson grass, is a plant in the grass family, Poaceae, native to the Mediterranean region, but growing throughout Europe and the Middle East. The plant has been introduced to all continents except Antarctica, and most larger islands and archipelagos. It reproduces by rhizomes and seeds.[+]
Links
Outside links
How the web page was created
Acknowledgements
QNHG (Qatar Natural History Group) and associated people, for a possibility to participate in their field excursions and to learn about local nature.