Home Page > Picture Archives > Flora of Qatar > Brassicaceae > Sinapis arvensis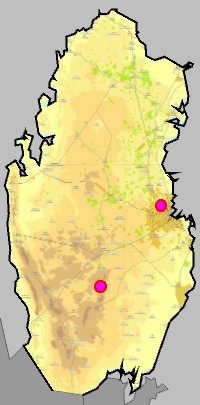 Sinapis arvensis L.
Synonyms
Brassica arvensis
Common names
Charlock mustard, field mustard, khardal
Sinapis arvensis is an annual or winter annual plant of the genus Sinapis in the family Brassicaceae. It is commonly known as field mustard, wild mustard or charlock. Pieris rapae, the small white butterfly, and Pieris napi, the green veined white butterfly are significant consumers of charlock during their larval stages.
Links
Outside links
How the web page was created
Acknowledgements
QNHG (Qatar Natural History Group) and associated people, for a possibility to participate in their field excursions and to learn about local nature.