Home Page > Picture Archives > Flora of Qatar > Poaceae > Setaria verticillata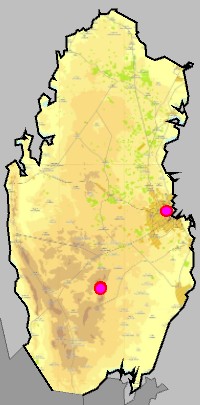 Setaria verticillata (L.) P.Beauv.
Synonyms
Chaetochloa ambigua, Chaetochloa brevispica, Chaetochloa verticillata, Chamaeraphis italica, Chamaeraphis verticillata, Ixophorus verticillatus, Panicum adhaerens, Panicum ambiguum, Panicum aparine, Panicum asperum, Panicum decipiens, Panicum floribundum, Panicum italicum, Panicum respiciens, Panicum rottleri, Panicum rude, Panicum verticillatum, Panicum viride, Pennisetum respiciens, Pennisetum verticillatum, Setaria adhaerens, Setaria ambigua, Setaria aparine, Setaria brevispica, Setaria carnei, Setaria conglomerata, Setaria decipiens, Setaria depauperata, Setaria floribunda, Setaria gussonei, Setaria italica, Setaria leiantha, Setaria nubica, Setaria panicea, Setaria pratensis, Setaria pseudoverticillata, Setaria respiciens, Setaria rottleri, Setaria teysmannii, Setaria verticilliformis, Setaria viridis, Setariopsis verticillata
Common names
Bristly foxtail, Dhail al qit, hooked bristlegrass, Lusaig, Shaeer al far
Setaria verticillata is a species of grass known by the common names Bristly foxtail and hooked bristlegrass. It is native to Europe, but it is known on most continents as an introduced species and often a noxious weed. It is a hardy bunchgrass which grows in many types of urban, cultivated, and disturbed habitat. It is a weed of many types of agricultural crops, growing in vineyards and fields. Herbicide-resistant strains have been noted.[+]
Links
Outside links
How the web page was created
Acknowledgements
QNHG (Qatar Natural History Group) and associated people, for a possibility to participate in their field excursions and to learn about local nature.