Home Page > Picture Archives > Flora of Qatar > Asteraceae > Santolina decumbens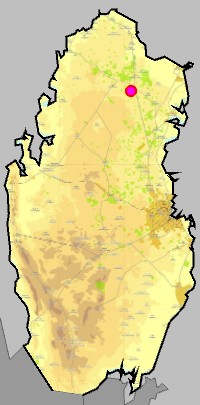 Santolina decumbens Mill.
Synonyms
Santolina incana
Common names
Grey Santolina, Lavender-cotton
Western Mediterranean plant Grey Santolina (Santolina decumbens) grown in Rawdat Al Faras Research Station (RAFRS, or Qatar University Farm) near Al Zubara Road. Qatar,
April 20, 2016
Unnamed Road, Al-Ghuwayriyah, Qatar
Links
Outside links
How the web page was created
Acknowledgements
QNHG (Qatar Natural History Group) and associated people, for a possibility to participate in their field excursions and to learn about local nature.