Home Page > Picture Archives > Flora of Qatar > Amaranthaceae > Salicornia europaea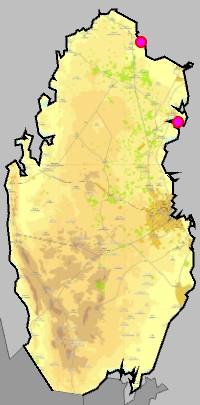 Salicornia europaea L.
Synonyms
Salicornia annua, Salicornia appressa, Salicornia biennis, Salicornia herbacea, Salicornia obscura, Salicornia patula
Common names
Glasswort
Salicornia europaea , known as common glasswort or just glasswort, is a halophytic annual dicot which grows in various zones of intertidal salt marshes. The ashes of glasswort and saltwort plants and of kelp were long used as a source of soda ash (mainly sodium carbonate) for glassmaking and soapmaking. The introduction of the LeBlanc process for the industrial production of soda ash superseded the use of plant sources in the first half of the 19th century.
Links
Outside links
How the web page was created
Acknowledgements
QNHG (Qatar Natural History Group) and associated people, for a possibility to participate in their field excursions and to learn about local nature.