Home Page > Picture Archives > Flora of Qatar > Ruppiaceae > Ruppia maritima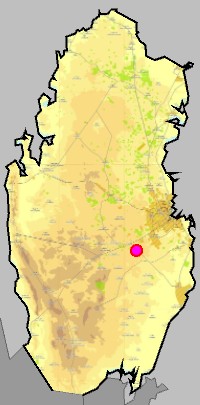 Ruppia maritima L.
Synonyms
Buccaferrea maritima, Ruppia andina, Ruppia brachypus, Ruppia brevipes, Ruppia cirrhosa, Ruppia curvicarpa, Ruppia intermedia, Ruppia obliqua, Ruppia pectinata, Ruppia rostellata, Ruppia salina, Ruppia spiralis, Ruppia subsessilis, Ruppia taquetii, Ruppia transsilvanica, Ruppia trichodes, Ruppia zosteroides, Zannichellia pedunculata
Common names
Beaked tasselweed, ditch-grass, ditchgrass, tassel pondweed, widgeongrass
Ruppia maritima is a species of aquatic plant known by the common names widgeongrass, ditch-grass and tassel pondweed. Despite its Latin name, it is not a marine plant; is perhaps best described as a salt-tolerant freshwater species. The generic name Ruppia was dedicated by Linnaeus to the German botanist Heinrich Bernhard Ruppius (1689-1719) and the specific name (maritima) translates to "of the sea".
Links
Outside links
How the web page was created
Acknowledgements
QNHG (Qatar Natural History Group) and associated people, for a possibility to participate in their field excursions and to learn about local nature.