Home Page > Picture Archives > Flora of Qatar > Fabaceae > Rhynchosia minima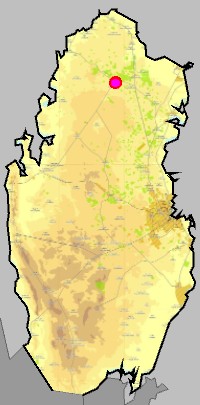 Rhynchosia minima (L.)DC.
Synonyms
Dolicholus flavus, Dolicholus minimus, Dolichos minimus, Glycine lamarckii, Glycine littoralis, Glycine reflexa, Rhynchosia aureo-guttata, Rhynchosia exigua, Rhynchosia hockii, Rhynchosia ischnoclada, Rhynchosia mexicana, Rhynchosia punctata
Common names
Least Snoutbean, pouteria
Rhynchosia minima is a species of flowering plant in the legume family known by the common names least snout-bean, burn-mouth-vine, and jumby bean. It can be found on every continent. It is naturalized in Hawaii.[+]
Links
Outside links
How the web page was created
Acknowledgements
QNHG (Qatar Natural History Group) and associated people, for a possibility to participate in their field excursions and to learn about local nature.