Home Page > Picture Archives > Flora of Qatar > Brassicaceae > Raphanus sativus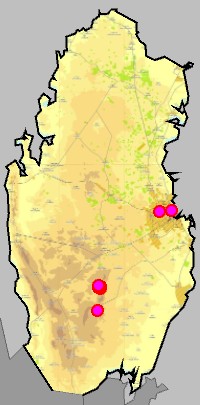 Raphanus sativus L.
Synonyms
Raphanistrum gayanum, Raphanus acanthiformis, Raphanus candidus, Raphanus gayanus, Raphanus taquetii
Common names
Fijil, fodder radish, ruweid
The radish (Raphanus sativus) is an edible root vegetable of the Brassicaceae family that was domesticated in Europe in pre-Roman times. Radishes are grown and consumed throughout the world. They have numerous varieties, varying in size, color and duration of required cultivation time. Some radishes are grown for their seeds: oilseed radishes, for instance, may be grown for oil production. Radish can sprout from seed to small plant in as little as 3 days.
Links
Outside links
How the web page was created
Acknowledgements
QNHG (Qatar Natural History Group) and associated people, for a possibility to participate in their field excursions and to learn about local nature.