Home Page > Picture Archives > Flora of Qatar > Plantaginaceae > Plantago amplexicaulis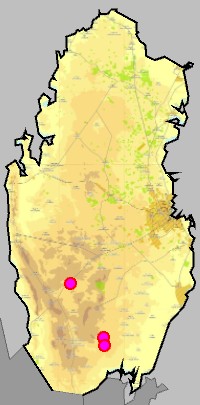 Plantago amplexicaulis amplexicaulis Cav.
Synonyms
Plantago lagopoides, Plantago salina
Common names
Ispaghula, lesan al hamal, Plantain, rablat al mistah
Plantago amplexicaulis is an annual plant of the family Plantaginaceae and the genus Plantago that grows in dry sand and deserts.[+]
Links
Outside links
How the web page was created
Acknowledgements
QNHG (Qatar Natural History Group) and associated people, for a possibility to participate in their field excursions and to learn about local nature.