Home Page > Picture Archives > Flora of Qatar > Fabaceae > Pithecellobium dulce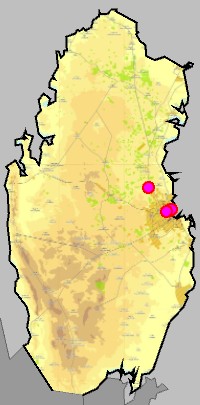 Pithecellobium dulce (Roxb.) Benth.
Synonyms
Acacia obliquifolia, Albizia dulcis, Feuilleea dulcis, Inga camatchili, Inga dulcis, Inga javana, Inga javanica, Inga lanceolata, Inga leucantha, Inga pungens, Mimosa dulcis, Mimosa edulis, Mimosa pungens, Mimosa unguis-cati, Pithecellobium littorale, Pithecollobium dulce, Zygia dulcis
Common names
Madras thorn
Pithecellobium dulce is a species of flowering plant in the pea family, Fabaceae, that is native to the Pacific Coast and adjacent highlands of Mexico, Central America, and northern South America. It is an Introduced species and extensively naturalised in the Caribbean, Florida, Guamas well as in India, Bengal and the Philippines. It is considered an invasive species in Hawaii.
Links
Outside links
How the web page was created
Acknowledgements
QNHG (Qatar Natural History Group) and associated people, for a possibility to participate in their field excursions and to learn about local nature.