Home Page > Picture Archives > Flora of Qatar > Poaceae > Phalaris paradoxa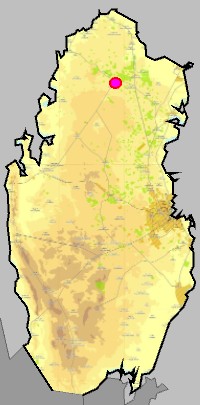 Phalaris paradoxa L.
Synonyms
Phalaris appendiculata, Phalaris dentata, Phalaris obvallata, Phalaris praemorsa, Phalaris pruinosa, Phalaris pseudoparadoxa, Phalaris rubens, Phalaris sibthorpii, Phalaris utriculosa
Common names
Hood canarygrass, Shaeer al far, Shair al-far
Phalaris paradoxa is a species of grass in genus Phalaris. Common names include hood canarygrass.[+]
Hood canarygrass (Phalaris paradoxa) on roadside of a road to Zubara in area of Thaghab Al Majda. North-western Qatar,
February 28, 2014
Al Ghuwairiya HC St, Al-Ghuwayriyah, Qatar
Links
Outside links
How the web page was created
Acknowledgements
QNHG (Qatar Natural History Group) and associated people, for a possibility to participate in their field excursions and to learn about local nature.