Home Page > Picture Archives > Flora of Qatar > Poaceae > Phalaris minor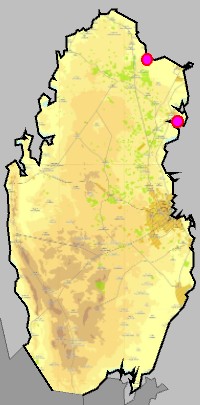 Phalaris minor Retz.
Synonyms
Alopecurus otiporensis, Phalaris ambigua, Phalaris aquatica, Phalaris arundinacea, Phalaris brevis, Phalaris capensis, Phalaris decumbens, Phalaris gracilis, Phalaris haematites, Phalaris mauritii, Phalaris nepalensis
Common names
Little seed canary grass, Shaeer al far
Phalaris minor is a species of grass native to North Africa, Europe, and South Asia. The bunchgrass is widely naturalised elsewhere.[+]
Links
Outside links
How the web page was created
Acknowledgements
QNHG (Qatar Natural History Group) and associated people, for a possibility to participate in their field excursions and to learn about local nature.