Home Page > Picture Archives > Flora of Qatar > Poaceae > Pennisetum setaceum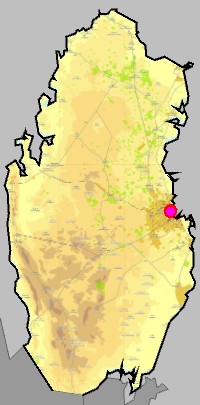 Pennisetum setaceum (Forssk.) Chiov.
Synonyms
Pennisetum cupreum, Pennisetum erythraeum, Pennisetum macrostachyon, Pennisetum macrostachyum, Pennisetum numidicum, Pennisetum orientale, Pennisetum parisii, Pennisetum phalaroides, Pennisetum ruppellii, Pennisetum scoparium, Pennisetum spectabile, Pennisetum tiberiadis, Phalaris setacea
Common names
Fountain Grass
Pennisetum setaceum, commonly known as Fountain Grass, is a C4 perennial bunch grass that is native to open, scrubby habitats in East Africa, tropical Africa, Middle East and SW Asia. It has been introduced to many parts of the world as an ornamental plant. It is drought-tolerant, grows fast, reaches 3 feet in height, and has many purple, plumose flower spikes.
Links
Outside links
How the web page was created
Acknowledgements
QNHG (Qatar Natural History Group) and associated people, for a possibility to participate in their field excursions and to learn about local nature.