Home Page > Picture Archives > Flora of Qatar > Geraniaceae > Pelargonium zonale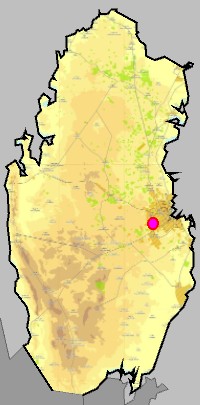 Pelargonium zonale (L.) L'Her.
Synonyms
Ciconium clarum, Ciconium cocciniflorum, Ciconium crenatum, Ciconium densiflorum, Ciconium leptopetalum, Ciconium leucanthum, Ciconium placidum, Ciconium rosula, Ciconium siccifolium, Ciconium stenopetalum, Ciconium zonale, Geraniospermum zonale, Geranium crenatum, Geranium ribifolium, Geranium stenopetalum, Geranium zonale, Hoarea amoena, Pelargonium amoenum, Pelargonium crenatum, Pelargonium densiflorum, Pelargonium leptopetalum, Pelargonium leucanthum, Pelargonium novum, Pelargonium ribifolium, Pelargonium siccifolium, Pelargonium stenopetalum
Common names
Horse-shoe pelargonium
Pelargonium zonale, known as horse-shoe pelargonium or wildemalva in Afrikaans, is a wild species of Pelargonium native to southern Africa west of Cape Province, belonging to the geranium family, Geraniaceae. It is one of the parents of the widely cultivated plant Pelargonium × hortorum, often called a "geranium", "zonal geranium" or "zonal pelargonium".
Pink flowers of horse-shoe pelargonium (Pelargonium zonale) in Aspire Park. Doha, Qatar,
March 3, 2016
Sand Trail, Doha, Qatar
Links
Outside links
How the web page was created
Acknowledgements
QNHG (Qatar Natural History Group) and associated people, for a possibility to participate in their field excursions and to learn about local nature.