Home Page > Picture Archives > Flora of Qatar > Poaceae > Panicum antidotale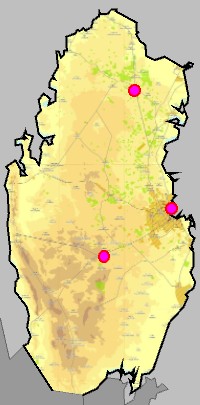 Panicum antidotale Retz.
Synonyms
Chasea prolifera, Milium effusum, Panicum akoense, Panicum brevifolium, Panicum elliottii, Panicum meneri, Panicum miliare, Panicum musciparum, Panicum proliferum, Panicum sparsum, Paspalum miliare
Common names
Blue panicgrass
Panicum antidotale Retz. (Punjabi: ਘਮੂਰ ghamur, English: blue panicgrass) is a tall (up to 3 metres), coarse, woody perennial grass throughout the Himalaya and the Upper Gangetic Plain and specifically in various regions of the Indian state of Punjab and the Pakistan province of Punjab and the neighbouring areas of these regions. The plant has strong spreading rhizomes.[+]
Links
Outside links
How the web page was created
Acknowledgements
QNHG (Qatar Natural History Group) and associated people, for a possibility to participate in their field excursions and to learn about local nature.