Home Page > Picture Archives > Flora of Qatar > Solanaceae > Nicandra physalodes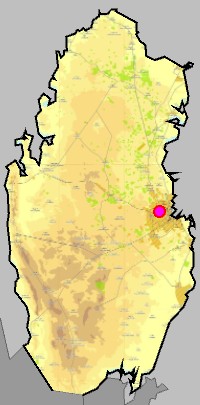 Nicandra physalodes (L.) Gaertn.
Synonyms
Atropa daturifolia, Atropa physalodes, Atropa physaloides, Boberella nicandra, Calydermos erosus, Nicandra minor, Pentagonia physalodes, Physalis daturifolia, Physalodes peruviana
Common names
Apple-of-Peru, shoo-fly plant
Nicandra is a monotypic genus of flowering plants in the nightshade family containing the single species Nicandra physalodes. It is known by the common names apple-of-Peru and shoo-fly plant. It is native to Peru, and it is known elsewhere as an introduced species and sometimes a weed. It is also kept as an ornamental plant.[+]
Links
Outside links
How the web page was created
Acknowledgements
QNHG (Qatar Natural History Group) and associated people, for a possibility to participate in their field excursions and to learn about local nature.