Home Page > Picture Archives > Flora of Qatar > Cucurbitaceae > Momordica charantia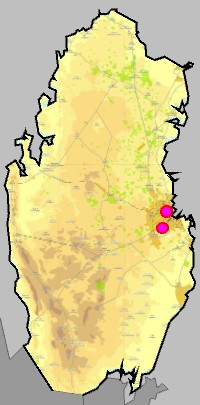 Momordica charantia L.
Synonyms
Cucumis argyi, Cucumis intermedius, Momordica chinensis, Momordica elegans, Momordica indica, Momordica muricata, Momordica sinensis, Momordica thollonii, Sicyos fauriei
Common names
Balsam-pear, bitter gourd, bitter melon, bitter squash, Goya, Karela
Momordica charantia, known as bitter melon, bitter gourd, bitter squash, or balsam-pear in English, has many other local names. Goya from Okinawan and karela from Sanskrit are also used by English-language speakers.[+]
Links
Outside links
How the web page was created
Acknowledgements
QNHG (Qatar Natural History Group) and associated people, for a possibility to participate in their field excursions and to learn about local nature.