Home Page > Picture Archives > Flora of Qatar > Fabaceae > Melilotus indicus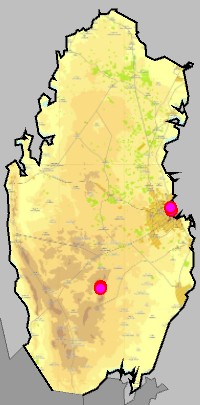 Melilotus indicus (L.)All.
Synonyms
Melilotus bonplandii, Melilotus indica, Melilotus melilotus-indica, Melilotus melilotus-indicus, Melilotus officinalis, Melilotus parviflora, Melilotus parviflorus, Melilotus permixtus, Melilotus tommasinii, Trifolium indica, Trifolium indicum, Trifolium melilotus, Trifolium melilotus-indica
Common names
Handagog asfar, Scented trefoil, sweet clover
Melilotus indicus, sometimes incorrectly written Melilotus indica, is a yellow-flowered herb native to northern Africa, Europe and Asia, but naturalized throughout the rest of the world.[+]
Links
Outside links
How the web page was created
Acknowledgements
QNHG (Qatar Natural History Group) and associated people, for a possibility to participate in their field excursions and to learn about local nature.