Home Page > Picture Archives > Flora of Qatar > Meliaceae > Melia azedarach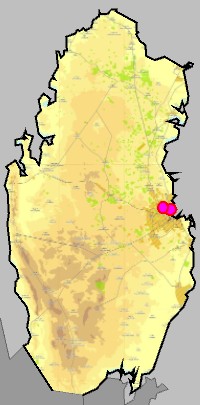 Melia azedarach L.
Synonyms
Antelaea javanica, Azedaraca amena, Azedarach commelini, Azedarach deleteria, Azedarach odoratum, Azedarach sempervirens, Azedarach vulgaris, Azedara speciosa, Melia angustifolia, Melia argentea, Melia arguta, Melia australasica, Melia australis, Melia birmanica, Melia bogoriensis, Melia bukayun, Melia candollei, Melia chinensis, Melia cochinchinensis, Melia commelini, Melia composita, Melia dubia, Melia flaccida, Melia florida, Melia guineensis, Melia hasskarlii, Melia japonica, Melia javanica, Melia orientalis, Melia robusta, Melia sambucina, Melia sempervirens, Melia superba, Melia toosendan
Common names
Chinaberry, Zanzalacht
Melia azedarach, commonly known by many names, including white cedar, chinaberry tree, bead-tree, Cape lilac, syringa berrytree, Persian lilac, and Indian lilac, is a species of deciduous tree in the mahogany family, Meliaceae, that is native to Indomalaya and Australasia.[+]
Chinaberry (Melia azedarach) on Al Istiqlal Street in West Bay. Doha, Qatar,
April 22, 2014
Al Istiqlal Street, Doha, Qatar
Chinaberry (Melia azedarach) in Dahl Al Hamam Park at Al Markhiya Street. Doha, Qatar,
March 21, 2016
Al Markhiya St, Doha, Qatar
Links
Outside links
How the web page was created
Acknowledgements
QNHG (Qatar Natural History Group) and associated people, for a possibility to participate in their field excursions and to learn about local nature.