Home Page > Picture Archives > Flora of Qatar > Asteraceae > Matricaria aurea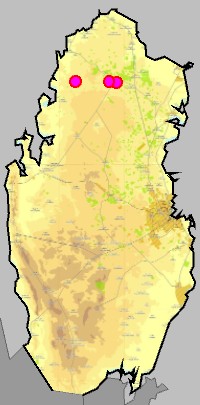 Matricaria aurea (Loefl.) Sch.Bip.
Synonyms
Anacyclus aureus, Anthemis aurea, Cenocline aurea, Chamomilla aurea, Cotula aurea, Cotula complanata, Cotula pubescens, Lepidotheca aurea, Matricaria complanata, Perideraea aurea
Common names
Golden chamomile
My notes
Was grown under Ziziphus bushes in many places in spring of 2016.
Links
Outside links
How the web page was created
Acknowledgements
QNHG (Qatar Natural History Group) and associated people, for a possibility to participate in their field excursions and to learn about local nature.