Home Page > Picture Archives > Flora of Qatar > Cucurbitaceae > Luffa cylindrica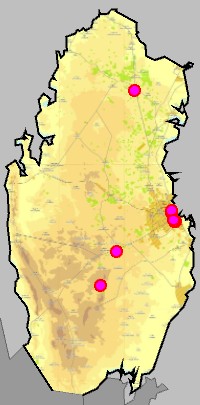 Luffa cylindrica (L.) Roem.
Synonyms
Bryonia cheirophylla, Cucumis acutangulus, Cucumis lineatus, Cucumis megacarpus, Cucumis pentandrus, Luffa acutangula, Luffa aegyptiaca, Luffa arabum, Luffa cattu-picinna, Luffa clavata, Luffa cordata, Luffa hederacea, Luffa insularum, Luffa jacquinii, Luffa leiocarpa, Luffa leucosperma, Luffa luffa, Luffa parvala, Luffa pentandra, Luffa petola, Luffa racemosa, Luffa satpatia, Luffa scabra, Luffa striata, Luffa subangulata, Luffa veitchii, Luffa vittata, Melothria touchanensis, Momordica carinata, Momordica cylindrica, Momordica luffa, Momordica operculata, Momordica reticulata, Poppya fabiana, Turia cordata, Turia cylindrica, Turia sativa
Common names
Dishrag gourd, Vietnamese gourd
My notes
Some of pictures may show different species.
Links
Outside links
How the web page was created
Acknowledgements
QNHG (Qatar Natural History Group) and associated people, for a possibility to participate in their field excursions and to learn about local nature.