Home Page > Picture Archives > Flora of Qatar > Fabaceae > Lotononis platycarpa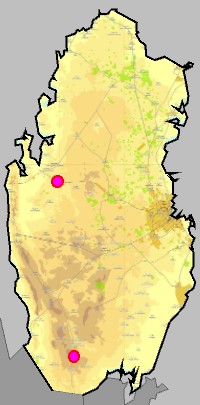 Lotononis platycarpa (Viv.)Pic.Serm.
Synonyms
Amphinomia dinteri, Amphinomia lotoidea, Amphinomia platycarpa, Leobordea persica, Lotononis abyssinica, Lotononis dichotoma, Lotononis dinteri, Lotononis leobordea, Lotononis lotoidea, Lotononis persica, Lotononis platycarpos, Lotus platycarpos
Common names
Herbeth, Lotus platycarpus, yateer
Leobordea platycarpa is a common annual plant in the drier parts of the African continent found in open ground, roadsides, cultivated ground and other disturbed places or in short grassland on sand.
Links
Outside links
How the web page was created
Acknowledgements
QNHG (Qatar Natural History Group) and associated people, for a possibility to participate in their field excursions and to learn about local nature.