Home Page > Picture Archives > Flora of Qatar > Asteraceae > Launaea mucronata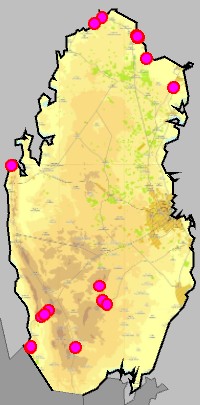 Launaea mucronata (Forssk.) Muschl.
Synonyms
Launaea resedifolia, Leontodon mucronatus, Rhabdotheca tenuiloba, Zollikoferia mucronata, Zollikoferia tenuiloba
Common names
Atheed, bagraa, hajaid, Huwa ghazal, odeid, saffara, yamroor
Links
Outside links
How the web page was created
Acknowledgements
QNHG (Qatar Natural History Group) and associated people, for a possibility to participate in their field excursions and to learn about local nature.