Home Page > Picture Archives > Flora of Qatar > Convolvulaceae > Ipomoea batatas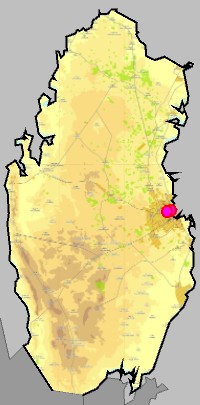 Ipomoea batatas (L.) Lam.
Synonyms
Batatas batatas, Batatas edulis, Batatas glaucifolius, Batatas wallii, Batatas xanthorhiza, Convolvulus acuminatus, Convolvulus batatas, Convolvulus candicans, Convolvulus chrysorhizus, Convolvulus cordatifolius, Convolvulus cordifolius, Convolvulus edulis, Convolvulus esculentus, Convolvulus essequebensis, Convolvulus glaucifolius, Convolvulus macrorhizus, Convolvulus panduratus, Convolvulus platanifolius, Convolvulus roseus, Convolvulus scaber, Convolvulus septangularis, Convolvulus tuberifer, Convolvulus tuberosus, Convolvulus varius, Ipomoea alba, Ipomoea candicans, Ipomoea catesbaei, Ipomoea davidsoniae, Ipomoea edulis, Ipomoea fastigiata, Ipomoea glaucifolia, Ipomoea mucronata, Ipomoea purpusii, Ipomoea scabra, Ipomoea vulsa, Ipomoea wallii, Pharbitis forskoeli, Tirtalia pandurata
Common names
Morning glory, sweet potato
The sweet potato (Ipomoea batatas) is a dicotyledonous plant that belongs to the family Convolvulaceae. Its large, starchy, sweet-tasting, tuberous roots are a root vegetable. The young leaves and shoots are sometimes eaten as greens. Ipomoea batatas is native to the tropical regions in America. Of the approximately 50 genera and more than 1,000 species of Convolvulaceae, I. batatas is the only crop plant of major importance—some others are used locally, but many are poisonous. The sweet potato is only distantly related to the potato (Solanum tuberosum) and does not belong to the nightshade family.[+]
Links
Outside links
How the web page was created
Acknowledgements
QNHG (Qatar Natural History Group) and associated people, for a possibility to participate in their field excursions and to learn about local nature.