Home Page > Picture Archives > Flora of Qatar > Malvaceae > Hibiscus tilliaceus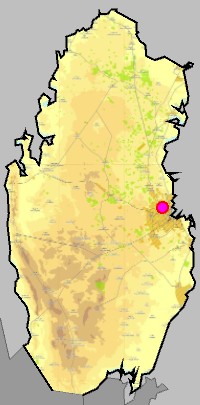 Hibiscus tilliaceus L.
Synonyms
Hibiscus boninensis, Hibiscus circinnatus, Hibiscus porophyllus, Hibiscus tiliaceus, Hibiscus tiliifolius, Hibiscus tortuosus, Pariti boninense, Pariti tiliaceum, Paritium abutiloides, Paritium circinnatum, Paritium elatum, Paritium tiliaceum
Common names
Balibago, beach hibiscus, bhendi, coastal cottonwood, coastal hibiscus, cottonwood hibiscus, green cottonwood, hau, kurrajong, native hibiscus, native rosella, Norfolk hibiscus, purau, sea hibiscus, sea rosemallow, vau tree, waru
Hibiscus tiliaceus is a species of flowering tree in the mallow family, Malvaceae, that is native to the Old World tropics. Common names include sea hibiscus, beach hibiscus, coastal (or coast) hibiscus, coastal (or coast) cottonwood, green cottonwood, native hibiscus, native rosella, cottonwood hibiscus, kurrajong, sea rosemallow, Norfolk hibiscus, balibago (Tagalog), bhendi (Marathi), balibago (Tagalog), waru (Indonesian), hau (Hawaiian), purau (Tahitian), and vau tree. The specific epithet, "tiliaceus", refers to its resemblance to the related Tilia species.
Links
Outside links
How the web page was created
Acknowledgements
QNHG (Qatar Natural History Group) and associated people, for a possibility to participate in their field excursions and to learn about local nature.