Home Page > Picture Archives > Flora of Qatar > Asteraceae > Helianthus annuus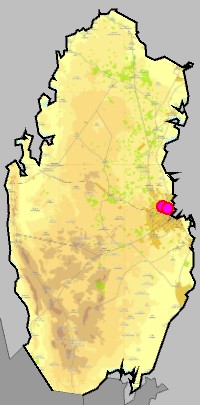 Helianthus annuus L.
Synonyms
Helianthus aridus, Helianthus indicus, Helianthus jaegeri, Helianthus lenticularis, Helianthus macrocarpus, Helianthus multiflorus, Helianthus ovatus, Helianthus platycephalus, Helianthus tubaeformis
Common names
Common sunflower
Helianthus annuus, the common sunflower, is a large annual forb of the genus Helianthus grown as a crop for its edible oil and edible fruits (sunflower seeds). This sunflower species is also used as bird food, as livestock forage (as a meal or a silage plant), and in some industrial applications. The plant was first domesticated in the Americas. Wild Helianthus annuus is a widely branched annual plant with many flower heads. The domestic sunflower, however, often possesses only a single large inflorescence (flower head) atop an unbranched stem. The name sunflower may derive from the flower's head's shape, which resembles the sun, or from the false impression that the blooming plant appears to slowly turn its flower towards the sun as the latter moves across the sky on a daily basis.[+]
Links
Outside links
How the web page was created
Acknowledgements
QNHG (Qatar Natural History Group) and associated people, for a possibility to participate in their field excursions and to learn about local nature.