Home Page > Picture Archives > Flora of Qatar > Euphorbiaceae > Euphorbia hirta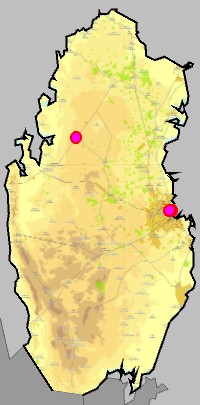 Euphorbia hirta L.
Synonyms
Chamaesyce gemella, Chamaesyce hirta, Chamaesyce karwinskyi, Chamaesyce pekinensis, Chamaesyce pilulifera, Chamaesyce rosei, Desmonema hirta, Ditritea hirta, Euphorbia bancana, Euphorbia capitata, Euphorbia chrysochaeta, Euphorbia gemella, Euphorbia globulifera, Euphorbia karwinskyi, Euphorbia nodiflora, Euphorbia obliterata, Euphorbia pilulifera, Euphorbia verticillata
Common names
Spurge, umm lubaina
Euphorbia hirta is a pantropical weed, possibly native to India. It is a hairy herb that grows in open grasslands, roadsides and pathways. It is widely used as a medicinal herb in most places it grows.
Links
Outside links
How the web page was created
Acknowledgements
QNHG (Qatar Natural History Group) and associated people, for a possibility to participate in their field excursions and to learn about local nature.