Home Page > Picture Archives > Flora of Qatar > Geraniaceae > Erodium laciniatum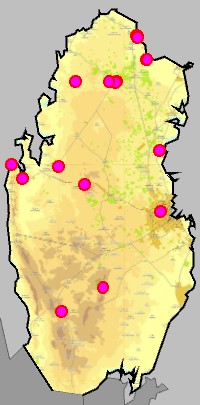 Erodium laciniatum (Cav.) Willd.
Synonyms
Erodium affine, Erodium hesperium, Erodium involucratum, Erodium nervulosum, Erodium pyramidatum, Erodium soluntinum, Erodium strigosum, Erodium subintegrifolium, Erodium triangulare
Common names
Cutleaf Heron's-bill, Cut-leaved cranesbill, Geranium laciniatum, Hambaz, ibrat al rahib, qarnawah
My notes
Some of plants may be E. oxyrrhynchum or E. neuradifolium.
Links
Outside links
How the web page was created
Acknowledgements
QNHG (Qatar Natural History Group) and associated people, for a possibility to participate in their field excursions and to learn about local nature.