Home Page > Picture Archives > Flora of Qatar > Poaceae > Eleusine indica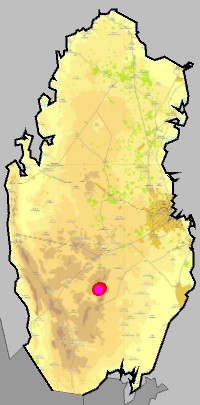 Eleusine indica (L.) Gaertn.
Synonyms
Agropyron geminatum, Chloris repens, Cynodon indicus, Cynosurus ara, Cynosurus indicus, Cynosurus pectinatus, Eleusine distachya, Eleusine distans, Eleusine domingensis, Eleusine glabra, Eleusine gonantha, Eleusine gouinii, Eleusine inaequalis, Eleusine japonica, Eleusine macrosperma, Eleusine marginata, Eleusine polydactyla, Eleusine rigidifolia, Eleusine scabra, Eleusine textilis, Juncus loureiroana, Leptochloa pectinata, Paspalum dissectum, Poa spicata, Triticum geminatum
Common names
Finger millet, goosegrass
My notes
May be the same as Chloris gayana.
Eleusine indica (Indian goosegrass, wiregrass, crowfootgrass) is a species of grass in the family Poaceae. It is a small annual grass distributed throughout the warmer areas of the world to about 50 degrees latitude. It is an invasive species in some areas.[+]
Links
Outside links
How the web page was created
Acknowledgements
QNHG (Qatar Natural History Group) and associated people, for a possibility to participate in their field excursions and to learn about local nature.