Home Page > Picture Archives > Flora of Qatar > Asteraceae > Eclipta prostrata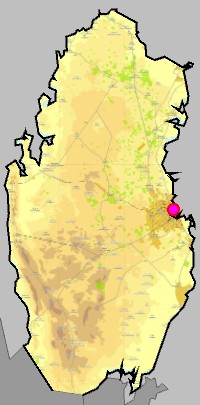 Eclipta prostrata (L.) L.
Synonyms
Acmella lanceolata, Amellus carolinianus, Anthemis abyssinica, Anthemis bornmuelleri, Anthemis cotula, Anthemis cotula-foetida, Anthemis cotuloides, Anthemis galilaea, Anthemis sulphurea, Anthemis viridis, Artemisia viridis, Bellis racemosa, Bellis ramosa, Buphthalmum diffusum, Chamaemelum foetidum, Cotula alba, Cotula oederi, Cotula prostrata, Eclipta adpressa, Eclipta alba, Eclipta angustifolia, Eclipta arabica, Eclipta brachypoda, Eclipta ciliata, Eclipta dentata, Eclipta dichotoma, Eclipta dubia, Eclipta erecta, Eclipta flexuosa, Eclipta heterophylla, Eclipta hirsuta, Eclipta linearis, Eclipta longifolia, Eclipta marginata, Eclipta nutans, Eclipta oederi, Eclipta palustris, Eclipta parviflora, Eclipta patula, Eclipta philippinensis, Eclipta procumbens, Eclipta pumila, Eclipta punctata, Eclipta simplex, Eclipta spicata, Eclipta strumosa, Eclipta sulcata, Eclipta thermalis, Eclipta tinctoria, Eclipta undulata, Eclipta zippeliana, Ecliptica alba, Eleutheranthera prostrata, Eupatoriophalacron album, Galinsoga oblonga, Galinsoga oblongifolia, Grangea lanceolata, Micrelium tolak, Paleista brachypoda, Polygyne inconspicua, Spilanthes pseudo-acmella, Verbesina alba, Verbesina conyzoides, Verbesina prostrata, Verbesina pseudoacmella, Wedelia psammophila, Wilborgia oblongifolia
Common names
False Daisy, Yerba de Tajo
Eclipta prostrata (syn. Eclipta alba) commonly known as false daisy, yerba de tago, and bhringraj, is a species of plant in the family Asteraceae.[+]
Links
Outside links
How the web page was created
Acknowledgements
QNHG (Qatar Natural History Group) and associated people, for a possibility to participate in their field excursions and to learn about local nature.