Home Page > Picture Archives > Flora of Qatar > Boraginaceae > Echiochilon persicum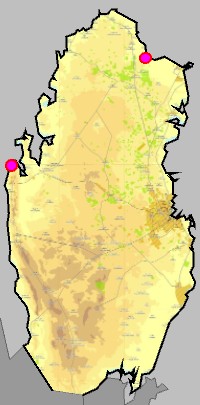 Echiochilon persicum (Burm.fil.) I.M.Johnst.
Synonyms
Echiochilon albidum, Echiochilon nubicum, Echiochilon strigosum, Echiochilon thesigeri, Echiochilon vatkei, Echiochilon verrucosum, Heliotropium albohispidum, Heliotropium calcareum, Heliotropium cinerascens, Heliotropium deflersii, Heliotropium fruticosum, Heliotropium persicum, Heliotropium vatkei, Pioctonon persicum, Sericostoma albidum, Sericostoma calcareum, Sericostoma persicum, Sericostoma strigosa, Sericostoma verrucosum
Common names
Stone seed
Stone seed (Echiochilon persicum(?)) in a runnel north from Dukhan in western Qatar,
March 3, 2014
Abdulla Bin Jasim Street, Dukhan, Qatar
Stone seed (Echiochilon persicum(?)) on a rocky ridge in Jabal Al Jassasiya, on north-eastern coast. Qatar,
March 26, 2016
Unnamed Road, Qatar
Links
Outside links
How the web page was created
Acknowledgements
QNHG (Qatar Natural History Group) and associated people, for a possibility to participate in their field excursions and to learn about local nature.