Home Page > Picture Archives > Flora of Qatar > Poaceae > Echinochloa colona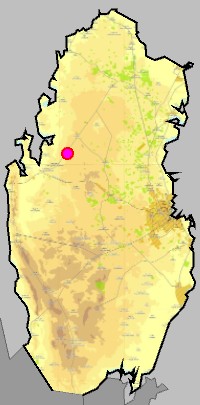 Echinochloa colona (L.) Link
Synonyms
Brachiaria longifolia, Digitaria cuspidata, Echinochloa crus-galli, Echinochloa divaricata, Echinochloa equitans, Echinochloa subverticillata, Echinochloa zonalis, Milium colonum, Oplismenus colonus, Oplismenus crus-galli, Oplismenus cuspidatus, Oplismenus daltonii, Oplismenus margaritaceus, Oplismenus muticus, Oplismenus pseudocolonus, Oplismenus repens, Orthopogon dichotomus, Orthopogon subverticillatus, Panicum brachiariaeforme, Panicum brizoides, Panicum caesium, Panicum colonum, Panicum crus-galli, Panicum cumingianum, Panicum cuspidatum, Panicum daltonii, Panicum echinochloa, Panicum equitans, Panicum flaccidum, Panicum geniculatum, Panicum haematodes, Panicum hookeri, Panicum incertum, Panicum margaritaceum, Panicum musei, Panicum numidianum, Panicum petiveri, Panicum prorepens, Panicum pseudocolonum, Panicum tetrastichum, Panicum zonale, Setaria brachiariaeformis
Common names
Abu roukba, awnless barnyard grass, dhifra, dhunaiba, modheidh
Echinochloa colona is a type of wild grass originating from tropical Asia. It was formerly classified as a species of Panicum. It is the wild ancestor of the cultivated cereal crop Echinochloa frumentacea, sawa millet. Some taxonomists treat the two taxa as one species, in which case the domesticated forms may also be referred to as E. colona.
Links
Outside links
How the web page was created
Acknowledgements
QNHG (Qatar Natural History Group) and associated people, for a possibility to participate in their field excursions and to learn about local nature.