Home Page > Picture Archives > Flora of Qatar > Amaranthaceae > Dysphania ambrosioides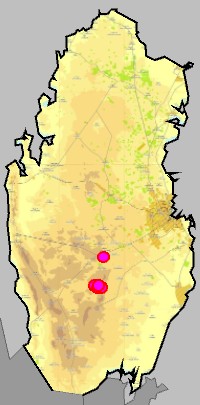 Dysphania ambrosioides (L.) Mosyakin & Clemants
Synonyms
Chenopodium ambrosioides, Chenopodium integrifolium, Chenopodium opulifolium, Chenopodium suffruticosum, Teloxys ambrosioides
Common names
Epazote, Jesuits tea, Mexican tea, Paico, wormseed
My notes
Mostly grows in Irkhaya (Irkaya) Farms, but in one instance it was found on roadside of Salwa Highway.
Epazote, wormseed, Jesuit's tea, Mexican tea, Paico or Herba Sancti Mariæ (Dysphania ambrosioides, formerly Chenopodium ambrosioides) is an herb native to Central America, South America, and southern Mexico.
Links
Outside links
How the web page was created
Acknowledgements
QNHG (Qatar Natural History Group) and associated people, for a possibility to participate in their field excursions and to learn about local nature.