Home Page > Picture Archives > Flora of Qatar > Poaceae > Digitaria bicornis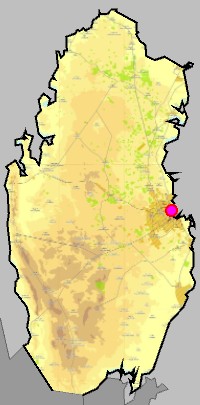 Digitaria bicornis (Lam.) Roem. & Schult.
Synonyms
Digitaria barbata, Digitaria barbulata, Digitaria biformis, Digitaria commutata, Digitaria corymbosa, Digitaria diversiflora, Digitaria nuda, Digitaria queenslandica, Digitaria rottleri, Digitaria sanguinalis, Digitaria setigera, Panicum adpressum, Panicum aegyptiacum, Panicum appressum, Panicum barbatum, Panicum bicorne, Panicum biforme, Panicum ciliare, Panicum commutatum, Panicum glaucescens, Panicum macrostachyum, Panicum neesii, Panicum sanguinale, Paspalum bicorne, Paspalum sanguinale, Syntherisma barbata
Common names
Asian crabgrass
My notes
May be the same as Chloris virgata.
Links
Outside links
How the web page was created
Acknowledgements
QNHG (Qatar Natural History Group) and associated people, for a possibility to participate in their field excursions and to learn about local nature.