Home Page > Picture Archives > Flora of Qatar > Poaceae > Dactyloctenium aegyptium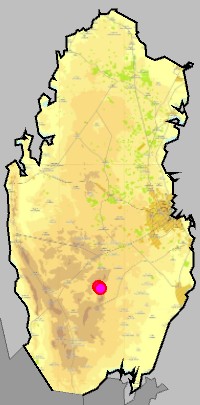 Dactyloctenium aegyptium (L.) Willd.
Synonyms
Aegilops saccharina, Cenchrus aegyptius, Cenchrus mucronatus, Chloris guineensis, Chloris mucronata, Chloris prostrata, Ctenium nukaviense, Cynosurus aegyptiacus, Cynosurus aegyptius, Cynosurus carolinianus, Cynosurus cavara, Cynosurus ciliaris, Cynosurus distachyos, Cynosurus macara, Dactyloctenium aegyptiacum, Dactyloctenium aegyptius, Dactyloctenium ciliare, Dactyloctenium distachyum, Dactyloctenium figarei, Dactyloctenium meridionale, Dactyloctenium mpuetense, Dactyloctenium mucronatum, Dactyloctenium prostratum, Eleusine aegyptia, Eleusine ciliata, Eleusine cruciata, Eleusine egyptia, Eleusine pectinata, Eleusine prostrata, Rabdochloa mucronata, Syntherisma aegyptiaca
Common names
Egyptian crowfoot grass, naeem al saleeb, Najm, rijl al hurbaiya
Dactyloctenium aegyptium, or Egyptian crowfoot grass is a member of the family Poaceae native in Africa. The plant mostly grows in heavy soils at damp sites. It is known as "පු‍ටු තණ - putu thana" by local Sri Lankaan people.
Links
Outside links
How the web page was created
Acknowledgements
QNHG (Qatar Natural History Group) and associated people, for a possibility to participate in their field excursions and to learn about local nature.