Home Page > Picture Archives > Flora of Qatar > Poaceae > Cynodon dactylon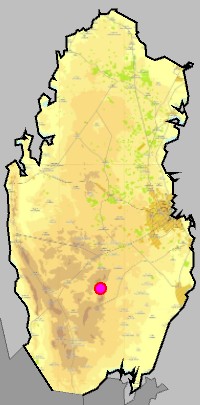 Cynodon dactylon (L.) Pers.
Synonyms
Agrostis bermudiana, Agrostis filiformis, Agrostis linearis, Agrostis stellata, Capriola dactylon, Chloris cynodon, Chloris maritima, Chloris paytensis, Cynodon affinis, Cynodon aristiglumis, Cynodon aristulatus, Cynodon barberi, Cynodon decipiens, Cynodon distichloides, Cynodon erectus, Cynodon glabratus, Cynodon grandispiculus, Cynodon hirsutissimus, Cynodon iraquensis, Cynodon laeviglumis, Cynodon linearis, Cynodon maritimus, Cynodon mucronatus, Cynodon nitidus, Cynodon occidentalis, Cynodon pascuus, Cynodon pedicellatus, Cynodon polevansii, Cynodon portoricensis, Cynodon repens, Cynodon sarmentosus, Cynodon scabrifolius, Cynodon stellatus, Cynodon tenuis, Cynodon umbellatus, Cynosurus dactylon, Cynosurus uniflorus, Dactilon officinale, Dactylus officinalis, Digitaria ambigua, Digitaria dactylon, Digitaria glumaepatula, Digitaria glumipatula, Digitaria linearis, Digitaria littoralis, Digitaria maritima, Digitaria stolonifera, Fibichia dactylon, Fibichia umbellata, Milium dactylon, Panicum ambiguum, Panicum dactylon, Panicum glumipatulum, Panicum lineare, Paspalum ambiguum, Paspalum dactylon, Paspalum umbellatum, Phleum dactylon, Syntherisma linearis, Vilfa linearis, Vilfa stellata
Common names
Arugampul, Bahama grass, Bermuda grass, Dhoob, dubo, grama, najeel, najm, scutch grass, thayyil, theel
Cynodon dactylon, also known as dūrvā grass, Dhoob, Bermuda grass, dubo, dog's tooth grass, Bahama grass, devil's grass, couch grass, Indian doab, arugampul, grama, and scutch grass, is a grass that originated in the Middle East. Although it is not native to Bermuda, it is an abundant invasive species there. It is presumed to have arrived in North America from Bermuda, resulting in its common name.
Bermuda grass (Cynodon dactylon) on Green Circles (center-pivot irrigation) in Irkhaya (Irkaya) Farms. Qatar,
October 9, 2015
Unnamed Road, Qatar
Links
Outside links
How the web page was created
Acknowledgements
QNHG (Qatar Natural History Group) and associated people, for a possibility to participate in their field excursions and to learn about local nature.