Home Page > Picture Archives > Flora of Qatar > Amaranthaceae > Cornulaca monacantha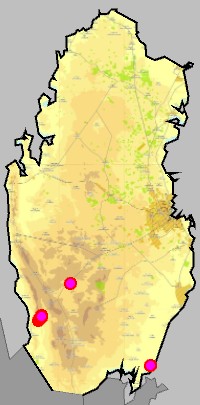 Cornulaca monacantha Delile
Common names
Djouri, had, hadh, sallj, thalj, thallaj
Cornulaca monacantha is a species of flowering plant in the genus Cornulaca, that is now included in the family Amaranthaceae, (formerly Chenopodiaceae). It is a desert plant found in the Middle East and the Sahara, and the southern end of its range is considered to delineate the edge of the desert. In Arabic it is known as had and djouri, and the Tuareg people call it tahara. It was first described in 1813 by the French botanist Alire Raffeneau Delile.
Links
Outside links
How the web page was created
Acknowledgements
QNHG (Qatar Natural History Group) and associated people, for a possibility to participate in their field excursions and to learn about local nature.