Home Page > Picture Archives > Flora of Qatar > Malvaceae > Corchorus olitorius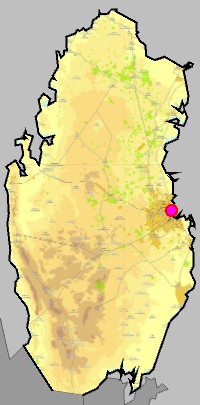 Corchorus olitorius L.
Synonyms
Corchorus catharticus, Corchorus decemangularis, Corchorus longicarpus, Corchorus malchairii, Corchorus quinquelocularis
Common names
Molokheya barria, mulakkiyah, Nalta jute, tossa jute
Corchorus olitorius, commonly known as Nalta jute, tossa jute, and Jew's mallow, is a shrub species in the family Malvaceae. It is the primary source of jute fibre. The leaves and young fruits are used as a vegetable, the dried leaves are used for tea and as a soup thickener, and the seeds are edible.
Links
Outside links
How the web page was created
Acknowledgements
QNHG (Qatar Natural History Group) and associated people, for a possibility to participate in their field excursions and to learn about local nature.