Home Page > Picture Archives > Flora of Qatar > Lamiaceae > Coleus scutellarioides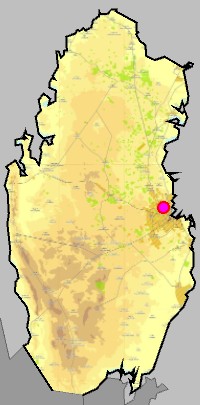 Coleus scutellarioides (L.) Benth.
Synonyms
Calchas acuminatus, Calchas atropurpureus, Calchas crispipilus, Calchas scutellarioides, Coleus acuminatus, Coleus atropurpureus, Coleus batemannii, Coleus bausei, Coleus berkeleyi, Coleus blancoi, Coleus blumei, Coleus clarkei, Coleus crispipilus, Coleus dixii, Coleus eureka, Coleus formosanus, Coleus gaudichaudii, Coleus gibbsiae, Coleus gibsonii, Coleus grandifolius, Coleus hendersonii, Coleus hybridus, Coleus igolotorum, Coleus ingratus, Coleus integrifolius, Coleus laciniatus, Coleus macranthus, Coleus marmoratus, Coleus multicolor, Coleus multiflorus, Coleus murrayi, Coleus pubescens, Coleus pumilus, Coleus rehneltianus, Coleus reveesii, Coleus ruckeri, Coleus saundersii, Coleus savannicola, Coleus scottii, Coleus secundiflorus, Coleus telfordii, Coleus veitchii, Coleus verschaffeltii, Coleus zschokkei, Germanea nudiflora, Majana acuminata, Majana blancoi, Majana grandifolia, Majana multiflora, Majana pumila, Majana scutellariodes, Majana scutellarioides, Majana secundiflora, Ocimum peltatum, Ocimum scutellarioides, Perilla nankinensis, Plectranthus aromaticus, Plectranthus blumei, Plectranthus ingratus, Plectranthus laciniatus, Plectranthus nudiflorus, Plectranthus scutellarioides, Solenostemon blumei, Solenostemon scutellarioides
Coleus plants (Coleus blumei Cv, Coleus scutellarioides) in Dahl Al Hamam Park at Al Markhiya Street. Doha, Qatar,
May 3, 2016
Al Markhiya St, Doha, Qatar
Links
Outside links
How the web page was created
Acknowledgements
QNHG (Qatar Natural History Group) and associated people, for a possibility to participate in their field excursions and to learn about local nature.