Home Page > Picture Archives > Flora of Qatar > Malvaceae > Ceiba speciosa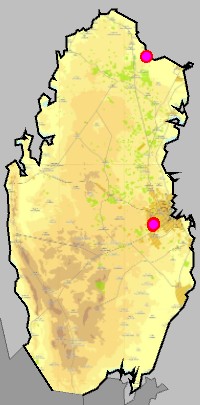 Ceiba speciosa (A. St.-Hil., A. Juss. & Cambess.) P. Ravenna
Synonyms
Bombax aculeatum, Ceiba allenii, Ceiba salmonea, Chorisia speciosa, Spirotheca allenii, Spirotheca codazziana, Spirotheca rhodostyla, Spirotheca rimbachii, Spirotheca salmonea, Spirotheca trilobata
Common names
Drunken tree, silk floss tree, toborochi tree
My notes
Imported ornamental trees. Many trees die several years after their planting in parks of Qatar.
The silk floss tree (Ceiba speciosa, formerly Chorisia speciosa), is a species of deciduous tree native to the tropical and subtropical forests of South America. It has a host of local common names, such as palo borracho (in Spanish literally "drunken stick"). It belongs to the same family as the baobab and the kapok. Another tree of the same genus, Ceiba chodatii, is often referred to by the same common names.
Links
Outside links
How the web page was created
Acknowledgements
QNHG (Qatar Natural History Group) and associated people, for a possibility to participate in their field excursions and to learn about local nature.