Home Page > Picture Archives > Flora of Qatar > Cyperaceae > Bolboschoenus maritimus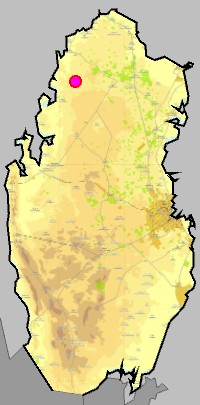 Bolboschoenus maritimus (L.) Palla
Synonyms
Reigera maritima, Schoenoplectus maritimus, Scirpus maritimus
Common names
Alkali bulrush, bayonet-grass, purua grass, saltmarsh tuber-bulrush, seaside bulrush
Bolboschoenus maritimus is a species of flowering plant from family Cyperaceae. Common names for this species include sea clubrush, cosmopolitan bulrush, alkali bulrush, saltmarsh bulrush, and bayonet grass. It is found in seaside wetland habitats over much of the world. It is widespread across much of temperate and subtropical Africa, Asia, Europe, North America, South America and various islands.
Links
Outside links
How the web page was created
Acknowledgements
QNHG (Qatar Natural History Group) and associated people, for a possibility to participate in their field excursions and to learn about local nature.