Home Page > Picture Archives > Flora of Qatar > Meliaceae > Azadirachta indica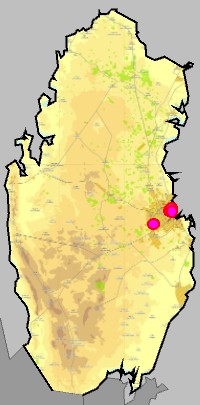 Azadirachta indica A. Juss.
Synonyms
Antelaea azadirachta, Azedarach deleteria, Azedarach fraxinifolia, Melia azadirachta, Melia fraxinifolia, Melia indica, Melia pinnata
Common names
Nimtree
Azadirachta indica, also known as Neem, Nimtree, and Indian Lilac is a tree in the mahogany family Meliaceae. It is one of two species in the genus Azadirachta, and is native to India and the Indian subcontinent including Nepal, Pakistan, Bangladesh and Sri Lanka. Typically growing in tropical and semi-tropical regions. Neem trees now also grow in islands in the southern part of Iran. Its fruits and seeds are the source of neem oil.
Links
Outside links
How the web page was created
Acknowledgements
QNHG (Qatar Natural History Group) and associated people, for a possibility to participate in their field excursions and to learn about local nature.